Search Engine Optimization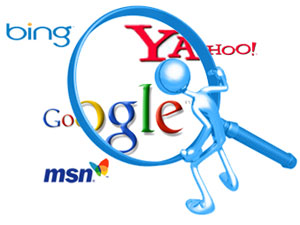 Do the Search Engines Know You are There? Search Engine Optimization in layman's terms is doing the work necessary to a website to cause the search engines to find it and rank it in top positions for a particular search term or keyword phrase.
Good optimization requires the right knowledge coupled with the right actions. We perform a comprehensive analysis of every page and component of your website to determine the correct actions that need to be taken to achieve the search engine results that you are after.
SEO does NOT happen by accident. It is a careful combination of acquired skills to accomplish a specific set of tasks to assure you will be seen and ranked in the top spots.
Organic Search Results

Many people today do not understand the difference between organic search results and paid results. Organic search results are what we call it when your website is ranked by the search engines on its own merit and in the main section of the results page.
Often you will notice the paid or subscription advertisements in the top shaded area or in the shaded side column. All of those businesses pay the respective search engine cash each time they appear and someone clicks on their ad. This can be VERY expensive and are never as successful as good organic results.
Keyword Research
Our team will do the necessary work to discover the best keywords for your business. The best keywords and keyword phrases are NOT always the most obvious ones. Much has to do with the level of others competing for the same terms, the specific geographic area you are in, and any number of distinct niche keywords for the specific services or products that you sell. The goal is to attract "directed traffic" from consumers that are looking for exactly what you offer. It does no good to get thousands of hits from people who spend 3 seconds on your site only to click off to find what they are really looking for. Not all hits on your site are equal, 10 hits of "directed website traffic" can be worth much more to your than 1000 hits from random searchers that got there by accident or were not really looking for what you are offering.
Call us today for a free consultation 907-232-5396