Alaska SEO – Search Engine Optimization
Search Engine Optimization To Make Your Phone Ring!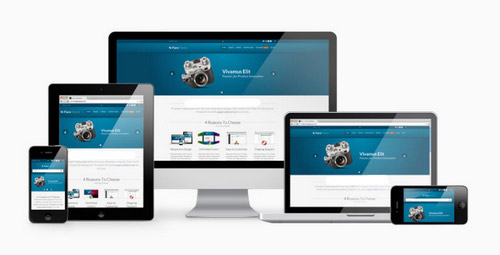 We Design, Optimize, and Manage Amazing Mobile Responsive WordPress Websites
Our team of web designers and graphic artist will work with you to design a unique and beautiful WordPress website that you will be proud to promote. We can use your existing logos and graphics or help you brand your business with new logos and branding materials.


Search engine optimization is the art and science of causing your website and business listing to appear when people search your target keywords on search engines. Websites do not appear on page 1 by accident. Good SEO requires careful planning and very intentional design.


We offer managed WordPress hosting to keep your website safe, secure, and functioning well on our fast SSD west coast servers. Our services include updates, backups, security scans, up-time monitoring and more.

We handle building and verifying Google, Bing, and yelp business listings. Avoid the time and hassle of building and verifying your business listings by letting our team take care of it for you. In today's world proper business listings are vital to your online presence.


If you want to be in Google's Map Pack it is imperative that your business name, address, and phone number (NAP) are listed accurately and consistently across the web. Our business super listing and citation building program helps you win the battles on local search.


If your WordPress website has been hacked or compromised we can help you. We provide full website hack cleanups for WordPress sites. Our team will thoroughly clean all website files and securitize your site to mitigate future risk.

Mobile Ready Websites That Make Your Phone Ring
WordPress Website Design
Alaska SEO is a full service Alaska website design and Search Engine Optimization company in Wasilla, Alaska. We offer custom website design and optimization for small to medium size businesses.  Our web design and search engine optimization team can help you develop a vital internet marketing strategy that will make your phone ring. Not all website and optimization companies are equal, so choose a team that can build your business website with SEO optimization in mind from the start to get real search engine results.
At Alaska SEO, we believe in personal contact and doing the necessary research to assure that you get the result you want and need from your website. Client interaction is essential to a successful website building and SEO campaign. That exactly what Alaska SEO is known for, building, optimization, and ranking websites that bring new business to our customers.

Search Engine Optimization That Works!
In addition to web design, we optimize sites for top search engine rankings. The truth is, a search engine won't see your site unless your website has had the proper optimization done to it. Some of the search terms we've done optimization for include; Alaska fishing guides, Alaska hunting guides, Alaska bear viewing, Alaska carpet cleaning, Alaska fishing tackle, Alaska attorneys, Alaska indie rock bands, Alaska sheetrock contractors, Anchorage landscaping and many more.
At Alaska SEO, we customize each website and design to fit the individual needs of each client and perform optimization for search engine ranking accordingly. No website is the same, each design is unique, and each internet marketing target goal is unique so individual optimization and website design is what we do.



Wanna Check How Your Business Appears Online?
Create A Free Report

The team at
Alaska SEO
specializes in website design, Search Engine Optimization, and managed hosting solutions for small to medium-size businesses. These days it's easy to find someone to build a website, but if no one can find it, your website does you no good. Alaska SEO first began as an
SEO company
but we quickly realized that most of the websites being built today are not designed with SEO in mind. After years of patching up and fixing up websites that other web designers built, we decided to begin building websites specifically designed for search engine optimization from the ground up.
Alaska SEO – Search Engine Optimization & Internet Marketing
Alaska SEO exists to provide our customers with a personal one on one website design and SEO service. People wonder if SEO is a gimmick or if it really works. Others say there is no longer a need for SEO or any type of optimization. The truth is that as long as search engines like Google, Yahoo, Ask, Bing, and others exist there will be a need for good SEO to make sure the search engines can find your site.
SEO is the art and skill of optimization, putting the right stuff in the right design, to make the search engines notice the website and rank the website accordingly. Each search engine is different which means optimization for search engines combines a little bit of a science, math, and understanding of website construction.
Optimization is about making the search engine recognize your website and sort it to the top on the stack when someone does a search for your keyword on that search engine.
The bottom line is, SEO WORKS! Websites in the top 5 positions of organic search engine raking get 65% of the clicks on that search engine. A website that is designed well and optimized will rank well and will MAKE YOUR PHONE RING!
We take time to find out about YOUR business
We do Keyword and Key Phrase research for YOUR keywords
We work with you to develop an SEO strategy for YOUR best keywords
We do specific optimization on YOUR website for your specific terms
We perform a comprehensive SEO work over of YOUR website 
We get YOUR website optimized, noticed, and ranked on search engines
An optimized site means YOUR phone rings more and you get more business
We are a small family-owned and operated website design, hosting, and SEO service based in Wasilla. We have lived in Alaska and done business here for over 30 years. We know and understand Alaska and the unique challenges of doing business in Alaska. Our goal is to provide the same kind of care to our customers that we would want to receive ourselves if our Alaska business needed a website or SEO services.
Call Today For A FREE Website & SEO Consultation
Alaska SEO
907-232-5396