Search Engine Marketing & Internet Marketing
Search Engine Marketing (SEM) also referred to as internet marketing, is simply explained as is the work of placing a website's advertisement in strategic places on the internet and within specific search results in order to cause it to be found by targeted customers who in turn will purchase the services or products advertised.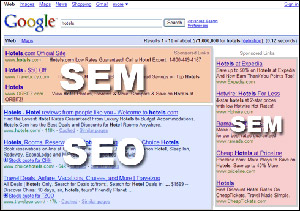 Our job is to do the research necessary to rank you the most relevant search terms for the products and services that you offer and to do it in the most cost-effective way for your business.
Search terms, which are also called keyword phrases, are the two, three, and sometimes four-word combinations that a prospective customer who does not already know you might type into a search box to find the product or service that you sell. These phrases are the road map that causes search engines to direct your prospective customers to find your website or advertisement on the internet. Without careful keyword research and strategic placement of your advertisements,  you risk throwing your hard-earned dollars away with little or no ROI return on investment).
Good SEM practices assure you that your advertising budget is strategically invested in the right places to get you directed traffic that converts into sales.
Call us today for a free consultation 907-232-5396